Deepening of Smart Transportation "New Infrastructure"
In the 5G era, new digital infrastructure is developing in full swing. As a leading new infrastructure application, smart transportation is gaining momentum. LiDAR as the terminal sensor device plays an increasingly prominent role in V2X and other intelligent transportation fields.
Recently, RoboSense has partnered with GOSUNCN, Datang Mobile and Shandong Matrix in the fields of smart transportation and smart logistics by integrating their respective technical and ecosystem advantages. They have jointly launched smart connected solutions and industrial automation solutions, and have commercial applications in Chongqing, Shanghai, Xi'an and other cities.
Liangjiang New Area, Chongqing
The first Internet of Vehicles (IoV) pilot area in Western China
On January 8, 2021, Chongqing (Liangjiang New Area) was approved by the Ministry of Industry and Information Technology of China to establish a national IoV pilot area, which is the fourth nationwide and the first national IoV pilot area in Western China.
Equipped with RoboSense LiDAR hardware and smart sensing software, RS-V2X roadside perception system solution provides over-the-horizon perception capabilities for vehicles and road users simultaneously, which will facilitate IoV project in the Liangjiang Collaborative Innovation Zone and create six smart scenarios including V2X, smart city manager, urban patrol security, remote driving, etc.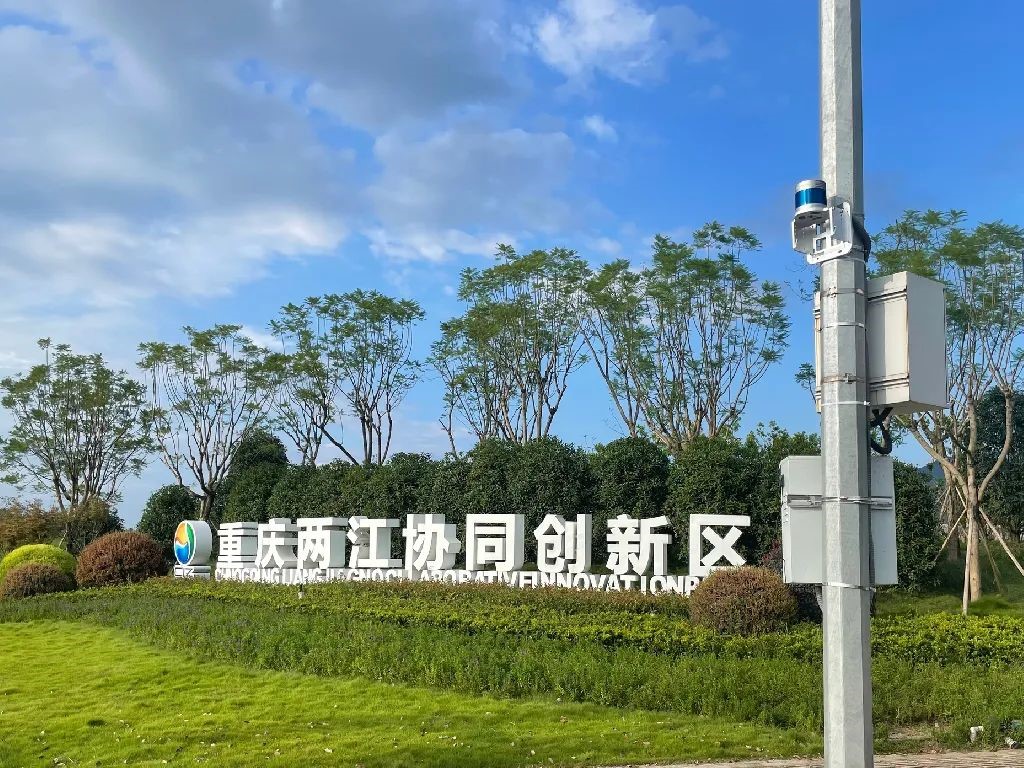 △ Chongqing (Liangjiang New Area) IoV project photograph
The Chongqing (Liangjiang New Area) IoV project will implement the IoV functionality transformation of transportation facilities and improve the capacity of core systems in key areas. After project completion, deployment of the entire road network will be scaled up, technological innovation and product R&D will be strengthened, and rich and practical IoV application scenarios will be built. This will grow vehicle end users effectively and drive industry transformation and upgrades and high-quality development.
Chongqing High-Tech Development Zone
China's first autonomous bus line
In August 2021, China's first autonomous bus line was officially launched in Chongqing Science City. It is the first road section in China to carry out open road tests and demo application of autonomous buses. The advanced autonomous bus on this road section are capable of completing the route without human intervention.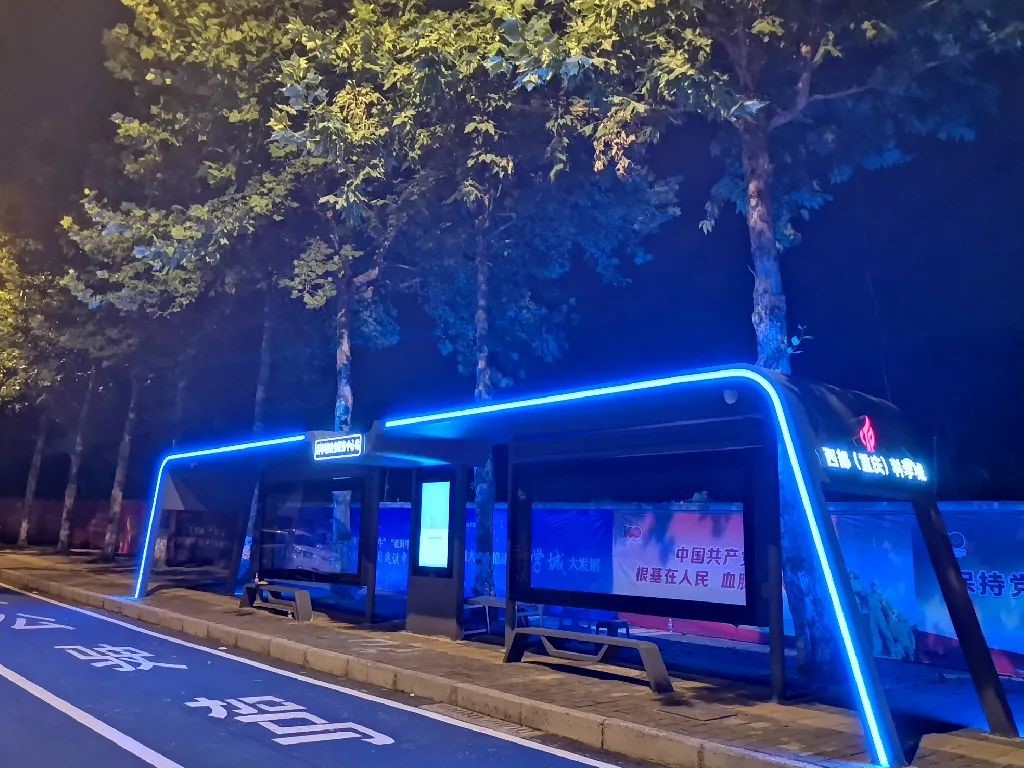 △ Chongqing Science City IoV autonomous bus solution
The autonomous bus line is a 5.4-kilometer loop line. With V2X as the guiding concept, its technical development on the road end and the vehicle end advance at the same time. The road end is equipped with intelligent facilities and equipment of smart bus stations equipped with RoboSense smart LiDAR, and two advanced autonomous vehicles for daily operations are deployed at the vehicle end.
Through RS-V2X solution, 5G, edge computing and other technologies, the project realizes fusion of perception and vehicle-to-pedestrian (V2P) communication, which contributes to vehicle operations safety and efficiency.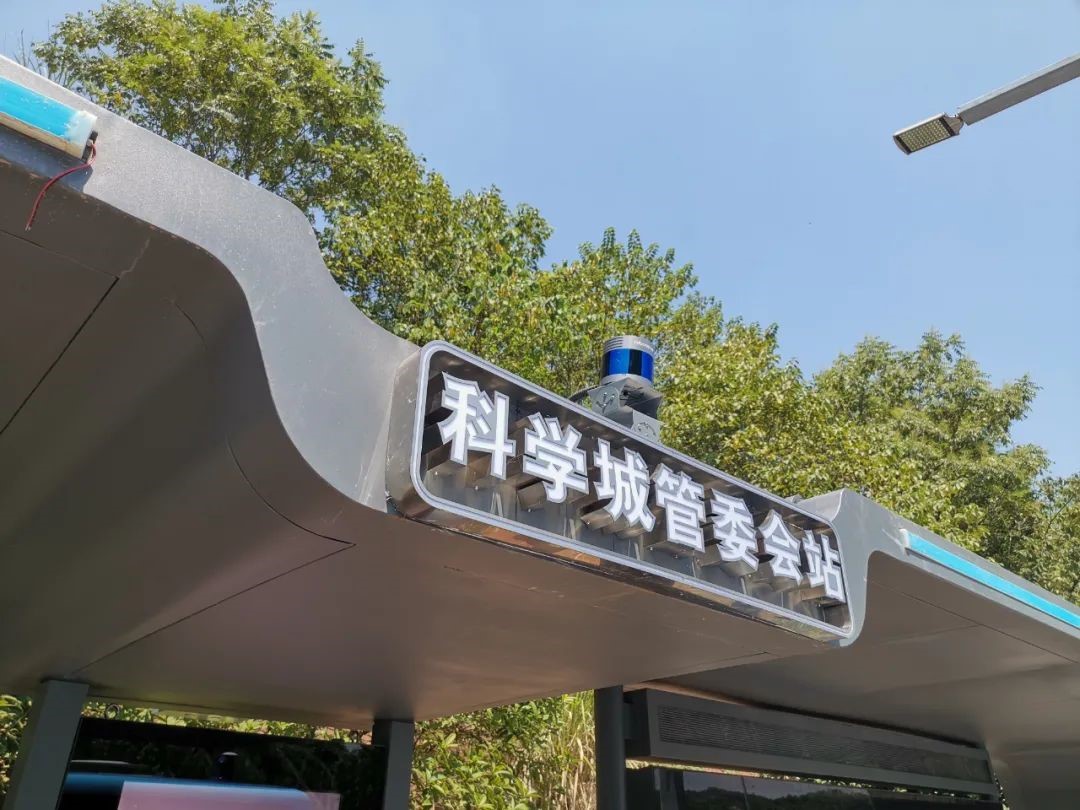 △ RoboSense LiDAR solution
The autonomous feeder bus service has a total of 6 stations, which will be officially put into operation at the end of August. The service will cover the commuting rush hours. Citizens will be able to take the bus through a WeChat mini program. If successful, the service will be expanded to other road sections to serve more citizens and reduce traffic congestion.  
Lingang, Shanghai
Among the first intelligent connected vehicle test roads in Shanghai
Huanhu Road No. 1, with a total length of 8.5 kilometers, is among the first open test roads for intelligent connected vehicles launched in Shanghai. Units like Shanghai Lingang Transportation and SICVIC have built perfect intelligent connected open test road and intelligent public transportation demo application environments based on open test comprehensive application scenarios of 5G + intelligent connection technology, big data based smart public transportation service scenarios, AI powered traffic holographic imaging and other new technologies.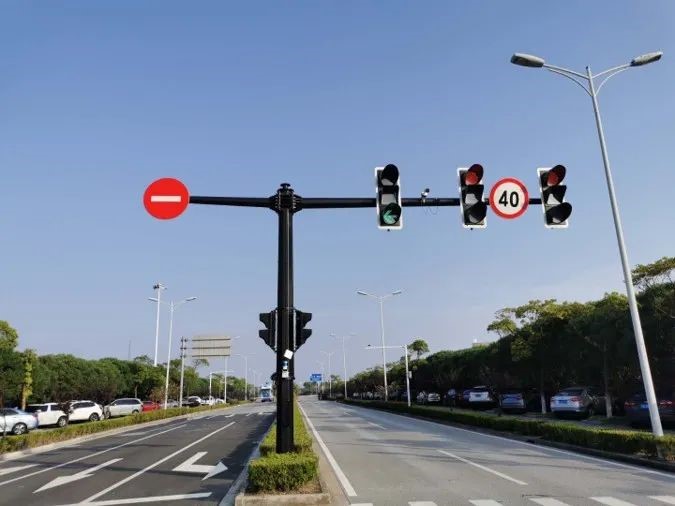 △ One of the first intelligent connected vehicle test road in Shanghai
The person-in-ge of Shanghai Lingang Transportation Co., Ltd. said that in order for smart buses to operate smoothly, we must first upgrade and reconstruct roads into smart roads. It is reported that 38 sets of RSU devices have been installed at 14 intersections and 5 sets of edge computing servers have been deployed in this section, which realized full coverage of 5G and LTE-V2X networks. RoboSense LiDAR used on the roadside will provide roadside traffic information for smart vehicles.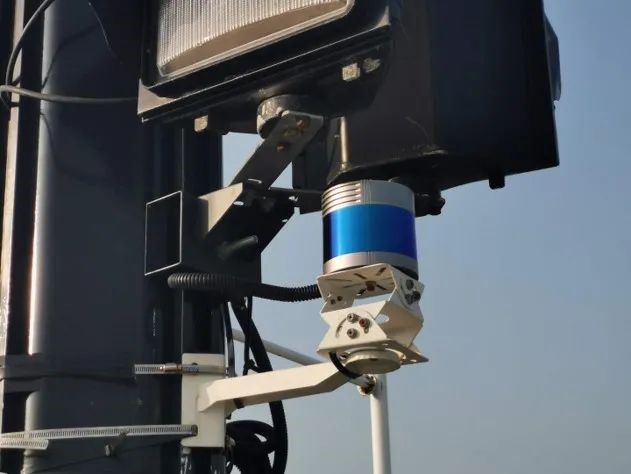 △ RoboSense LiDAR solution deployed in Lingang, Shanghai
It is reported that the holographic perception intersection built for Huanhu Road No.1 integrated video information, LiDAR, millimeter-wave radar and other multi-source information to effectively improve traffic efficiency and pedestrian safety at the intersection; and integrated V2X and other technologies to create public transport and special vehicles priority.
Datang Mobile
Hangzhou 5G intelligent connected system
Recently, RoboSense LiDAR was deployed on the road-end base station on 705 Road, Xiaoshan, Hangzhou, giving road-end units over-the-horizon perception capabilities.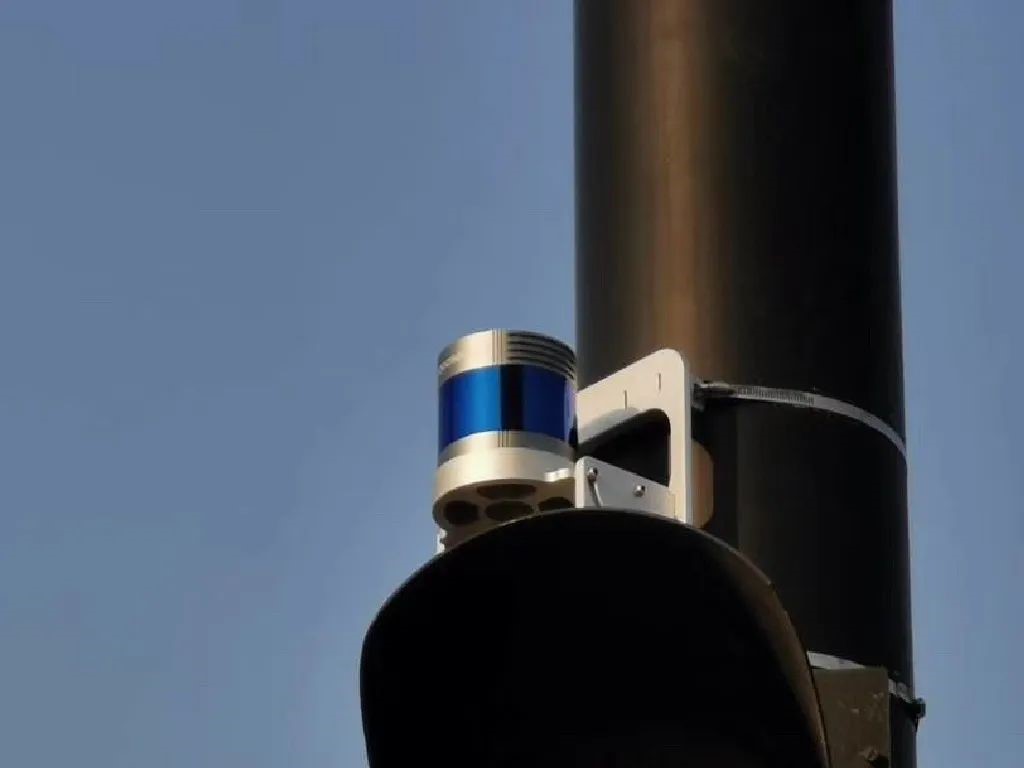 △ RoboSense LiDAR solution deployed in Xiaoshan, Hangzhou
This project is a "5G + smart bus" V2X application case co-built by Datang Mobile and RoboSense. RoboSense V2X LiDAR roadside perception RS-V2X solution gives the intelligent road end a "bird's eye view" of the road conditions.
Datang Mobile
The first 5G V2X buses in Northwest China
Xixian New Area, China's seventh state-level New Area, was authorized by the State Council as the first state-level development zone focusing on innovative urban development in 2014. Datang Mobile partnered with RoboSense to build the first 5G V2X bus system of Northwest China in Xixian New Area, which is of milestone significance for future smart transportation development of the area.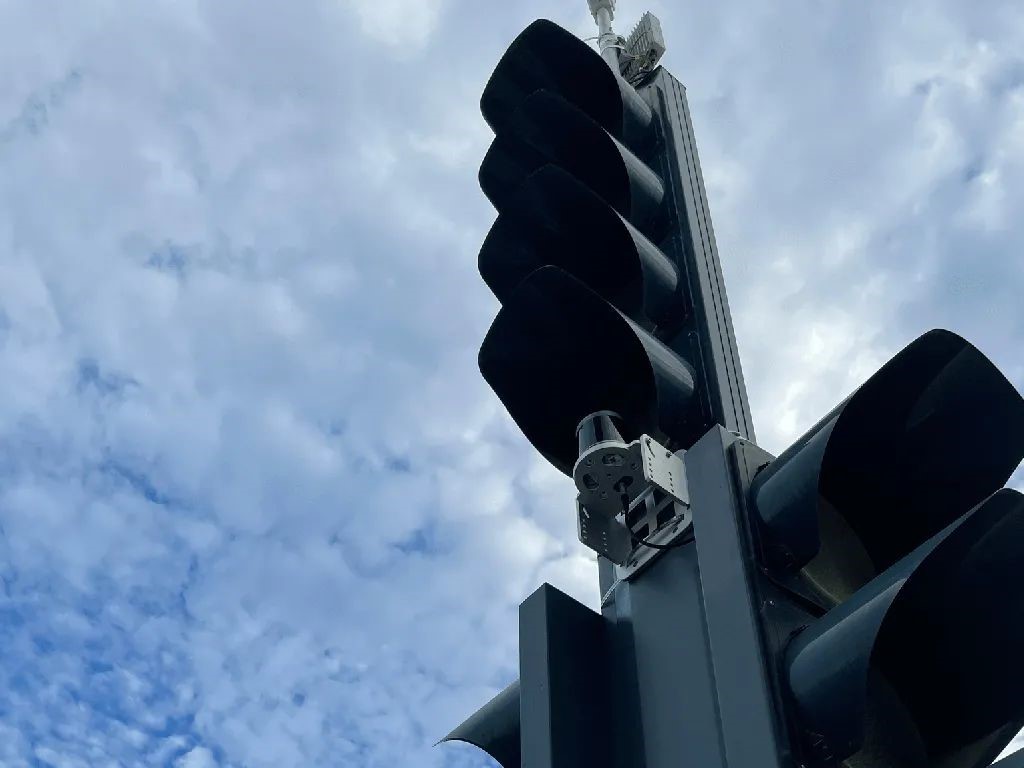 △ Xixian New Area x RoboSense LiDAR lamppost
RoboSense 5G V2X bus system is an important line connecting intercity transportation and work units. It solved the "last mile" problem. The RoboSense LiDAR sensing system installed in "Shanglin Road - Xixian Building" section can realize vehicle-to-vehicle, vehicle-to-road, vehicle-to-pedestrian and vehicle-to-cloud communications. Road-end LiDARs sense information at road ends, identify obstacles surrounding the vehicle body, and feed back to the on-board device instantly. Vehicles are in high-level assisted driving mode and drivers are hands-free.
The successful commercial application of the 5G V2X project of Shaanxi Xixian New Area Public Transport Group helps realize effective pedestrian-vehicle-road communications, demonstrate new urban transportation concepts, and accelerate industrial upgrading of the area.
GOSUNCN, Guangzhou
Roadside LiDAR sensing fusion system
On March 1, 2021, the promotion event of the collaborative development achievements of intelligent connected vehicles and smart city in Guangzhou was held in Guangzhou Media Center. As a leading enterprise in intelligent connection technology in China, GOSUNCN Technology Group was invited to attend the event and released a series of new products including IoV edge computing intelligent devices, 5G+V2X vehicle-grade modules, 5G+V2X vehicle-end and roadside LiDAR vision fusion. In particular, roadside LiDAR vision fusion adopts RoboSense V2X roadside LiDAR sensing solution, RS-V2X.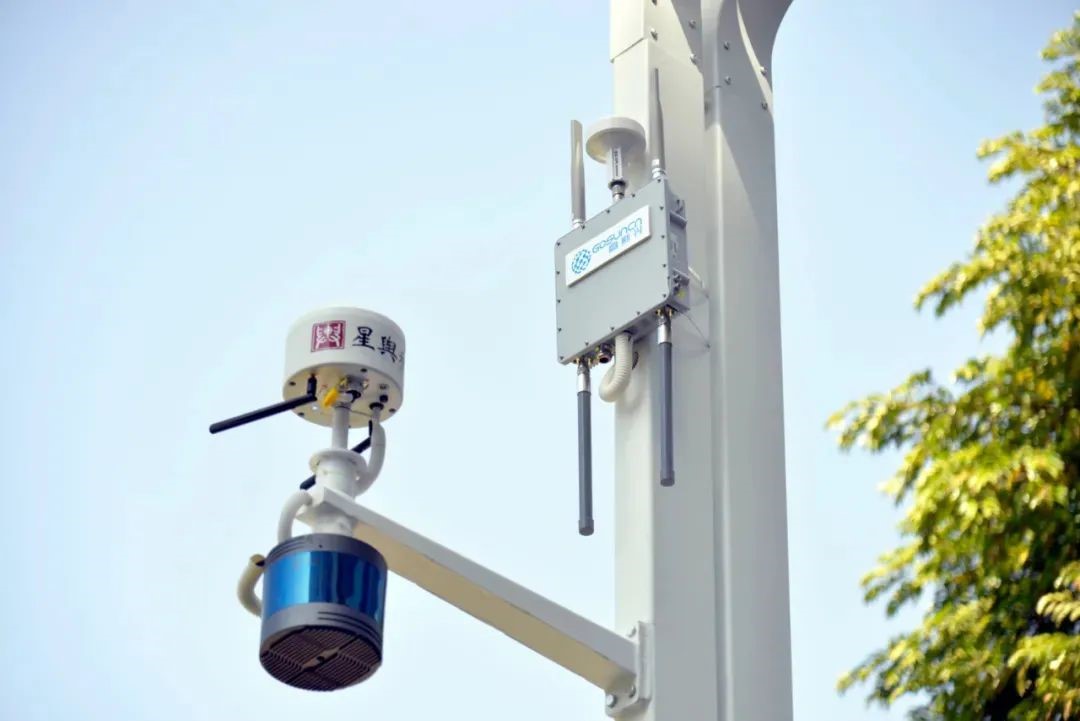 △ RoboSense RS-V2X solution demonstrated during event
Currently, GAC has partnered with GOSUNCN, Tencent, iFLYTEK, Desay SV Automotive, RoboSense and other leading enterprises, and is expected to take the lead in building China's first complete and highly autonomous and managed intelligent connected ecological chain.
Shandong Matrix Software
Automatic truck loading and unloading system
Shandong Matrix Software Engineering Co., Ltd. is a technology enterprise focusing on intelligent applications in weighing and logistics of bulk materials. Recently, Shandong Matrix and RoboSense jointly launched a fully automatic truck loading and unloading system for the sandstone industry.
LiDAR carried in this system comes from RoboSense. LiDAR models the on-site loading environment in real time, and analyzes the point cloud data with the sensing software independently developed by Shandong Matrix. Functions include belt control, automatic chute control and disge end flow control are realized. Meanwhile, empowered by mature PLC control technology, the staff can remotely control equipment on the site, realizing unmanned loading.
The traditional bulk cargo transportation industry faces urgent problems of frequent safety accidents due to manual operations, driver shortage, high management and operation costs. RoboSense will further empower the bulk logistics industry and meet the urgent needs in bulk cargo transportation.
RoboSense
Roadside  LiDAR  sensing system, RS-V2X
RoboSense features highly mature sensing software, RS-LiDAR-Perception, and LiDAR hardware with excellent performance. It digs deep into industry pain points and provides for industries and regions full-stack customized services in hardware installation design, customized software development and on-site construction deployment.
With years of experience in the field of sensing software, RoboSense offers flexible solutions that meet various customers' needs, including over 10 traffic scene function applications like retrograde detection, red-light running violation detection, illegal occupation of roads, etc. Based on the RS-LiDAR-Perception customized solutions, RoboSense has offered customized solutions for a wide variety of fields including smart cities, smart transportation, smart ports, smart mining regions and industrial automation.
In the future, RoboSense will deepen its cooperation with partner enterprises, explore in-depth integration and application of smart LiDAR sensing system and various scenarios, and apply the 5G V2X system equipped with LiDAR perception capabilities to more industries and regions to support the implementation and development of the national new infrastructure strategies.