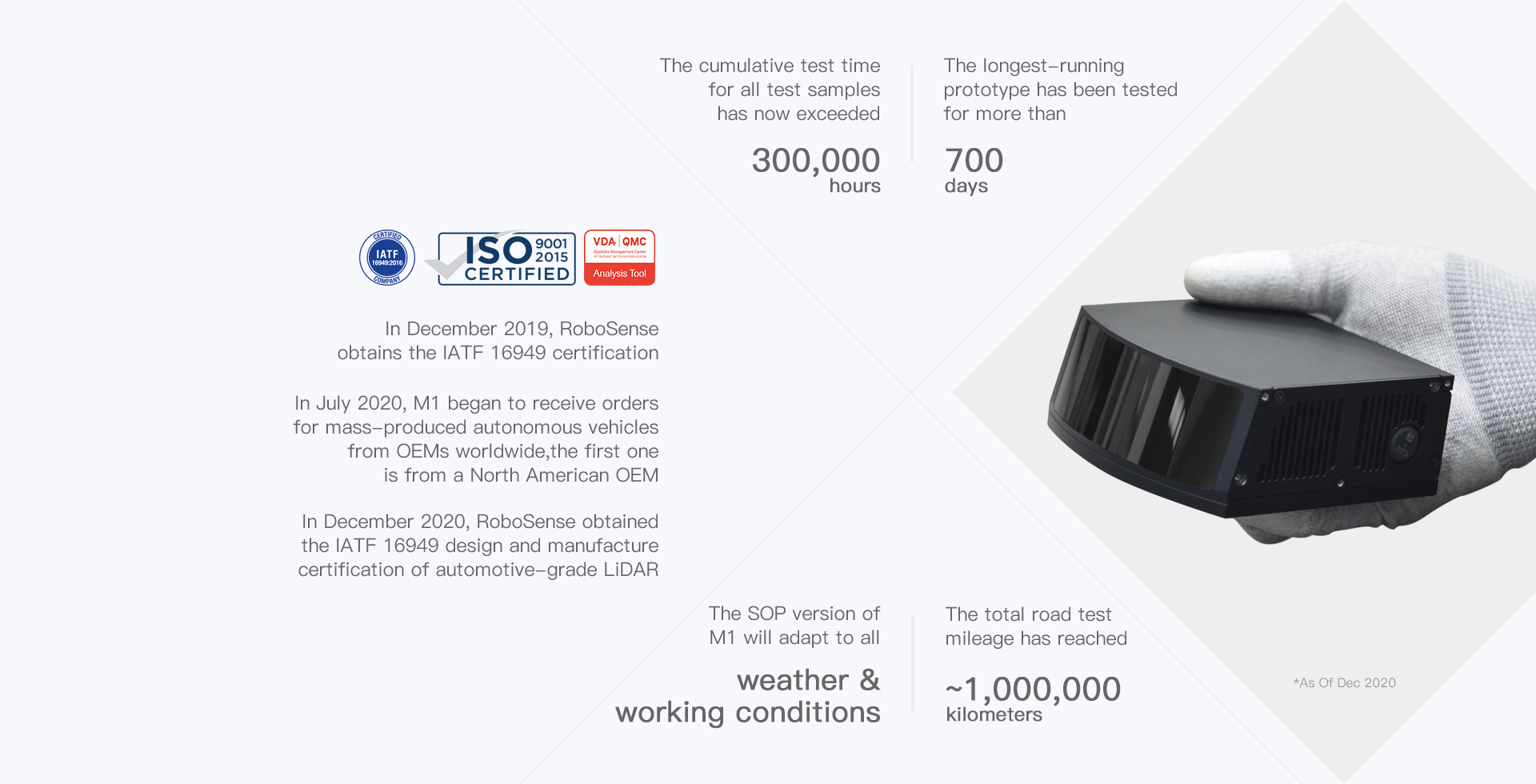 In December 2019, RoboSense obtains the IATF 16949 certification.
In July 2020, M1 began to receive orders for mass-produced autonomous vehicles from OEMs worldwide,
the first one is from a North American OEM;
In December 2020, RoboSense obtains the IATF 16949 design and manufacture certification of automotive-grade LiDAR.
The cumulative test time for all test samples has now exceeded 300,000 hours;
The longest-running prototype has been tested for more than 700 days;
The total road test mileage has exceeded 200,000 kilometers;
The SOP version of M1 will adapt to all weather & working conditions.
*As Of Dec 2020