RoboSense, a world-leading provider of Smart LiDAR Sensor Systems, officially released its first automotive-grade solid-state LiDAR L4 percepetion fusion solution, RS-Fusion-P6 (P6 for short).
P6 is equipped with RS-LiDAR-M series (M series for short) automotive-grade solid-state LiDAR, independently-developed point cloud perception software RS-LiDAR-Perception (Perception for short), and a variety of supporting integrated sensors, computing units and other hardware. It is the fifth product of "P" series in the Smart Sensor System solution system of RoboSense.
Supported by RoboSense's leading software and hardware technologies, P6 realized a complete set of environmental perception functions including road sign detection, dynamic and static obstacle detection, free space detection and multi-LiDAR sensor fusion. And it comes with installation, deployment, calibration, and debugging service support to guarantee environmental perception in all scenarios in autonomous driving projects from start to finish, help projects reduce costs and raise efficiency, and promote the large-scale and rapid implementation of autonomous driving projects.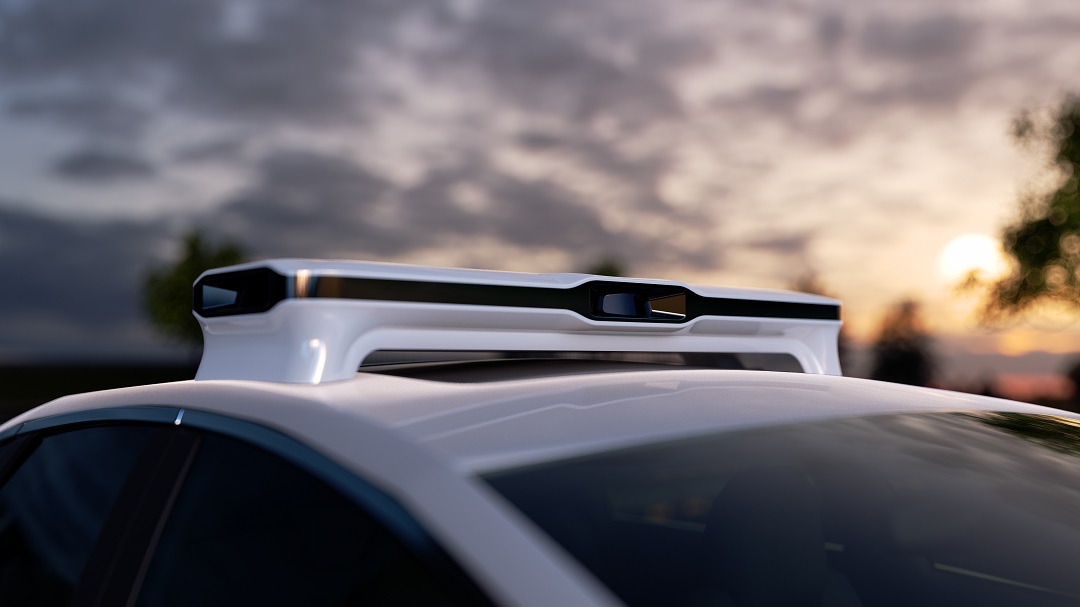 As an automotive-grade solid-state LiDAR L4 sensor fusion solution, P6 perfectly combines the 2D MEMS chip scanning technology based automotive-grade LiDAR hardware and the AI technology based point cloud perception software, which shows RoboSense's leading position in the three core technology fields of chips, hardware and software.
High reliability & flexible deployment
Empowered by automotive-grade LiDAR hardware
P6 is equipped with 4 M series automotive-grade solid-state LiDARs, providing industry-leading perception accuracy and FoV, and creating a 360° horizontal smart perception range up to 200 meters. The M series LiDARs adopt chip-based 2D MEMS scanning solution and modular optical module design. The products feature highly integrated structure, compact appearance and small size, and stable and reliable performance.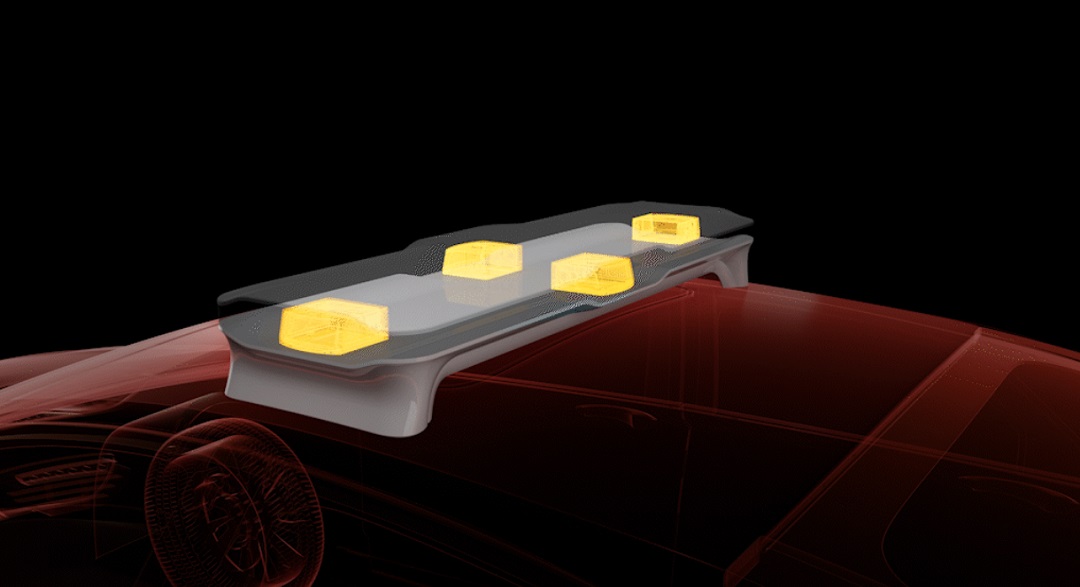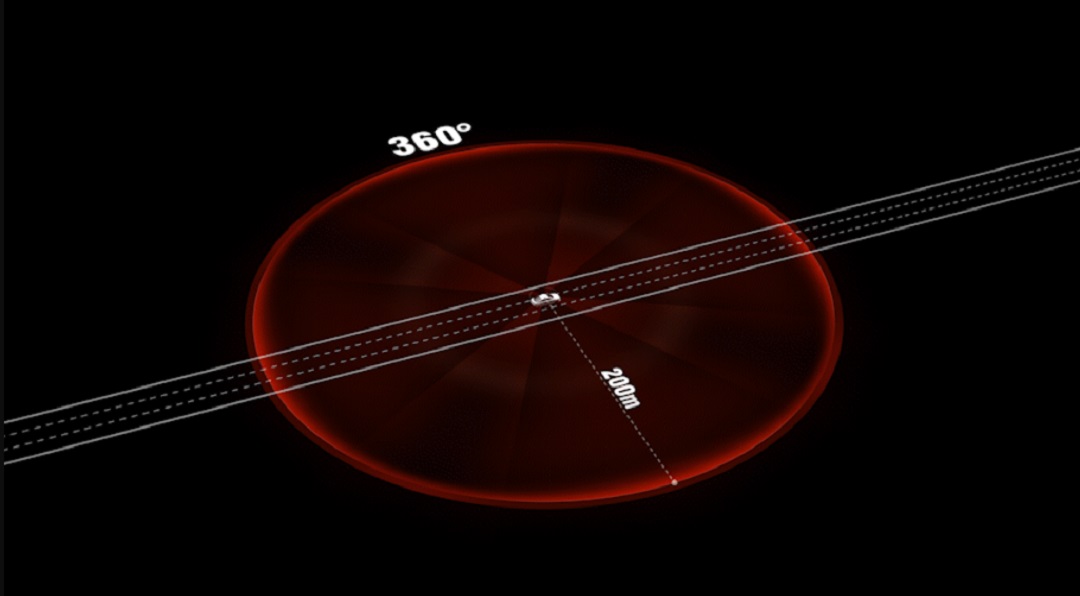 Based on RoboSense's independently-developed 2D MEMS smart scanning chips, the M series LiDAR rolled out a smart "GAZE" function, which is the first in the industry. The M series LiDARs can dynamically switch scanning modes and change scanning forms according to different scenarios such as high-speed railways and urban areas, improving the scenario-based perception capability of autonomous driving solutions.
The M series underwent the most comprehensive engineering tests among all LiDAR products in the industry, and its reliability is far above the automotive industry standard. According to the statistics of the only CNAS accredited professional Automotive-grade LiDAR model lab① in the LiDAR industry, by the end of 2022, the M series has gone through a long time of perfecting under extremely strict requirements, and passed dozens of complete reliability DV/PV tests, covering multiple major testing types such as LiDAR performance, temperature and climate, lifespan, IP protection, mechanical properties, material mechanics, electrical properties, EMC and safety certification.
Empowered by supreme product design and top reliability of M series LiDARs, P6 completed the automotive-grade hardware performance upgrade based on the previous generation. Excellent hardware performance will be P6's strength on its way to becoming the star solution for L4 autonomous vehicles.
Thanks to this, P6 can provide 2 to 8 M series LiDARs to be flexibly deployed on any part of the vehicle body according to customer needs, which helps customers reduce costs or improve the perception capability of the overall project.
The price of a single M series LiDAR, as a solid-state LiDAR, has dropped significantly compared to that of a mechanical LiDAR. Meanwhile, P6 gives customers flexibility in terms of the number and orientation of LiDARs in deployment, so they can select and match LiDARs accurately according to the project needs, thus freed from fixed costs of mechanical LiDARs and optimizing the overall cost of the project.
In addition, P6 equipped with M series LiDARs both support pre-installation for large-scale production projects and offer holder assistance for post-installation projects, realizing "one-stop" deployment of the LiDAR sensor fusion system, improving the deployment efficiency of autonomous driving projects and effectively promoting the rapid and large-scale implementation of the projects.
Rich functions & accurate perception
15 years of development shapes powerful point cloud perception software
P6 is equipped with Perception, the real-time point cloud perception software developed by RoboSense. It is deployed for the large-scale series production of M series LiDARs, and targeted at scenario-based applications of autonomous passenger cars. It provides real-time point cloud perception results and offers most rich and complete perception functions.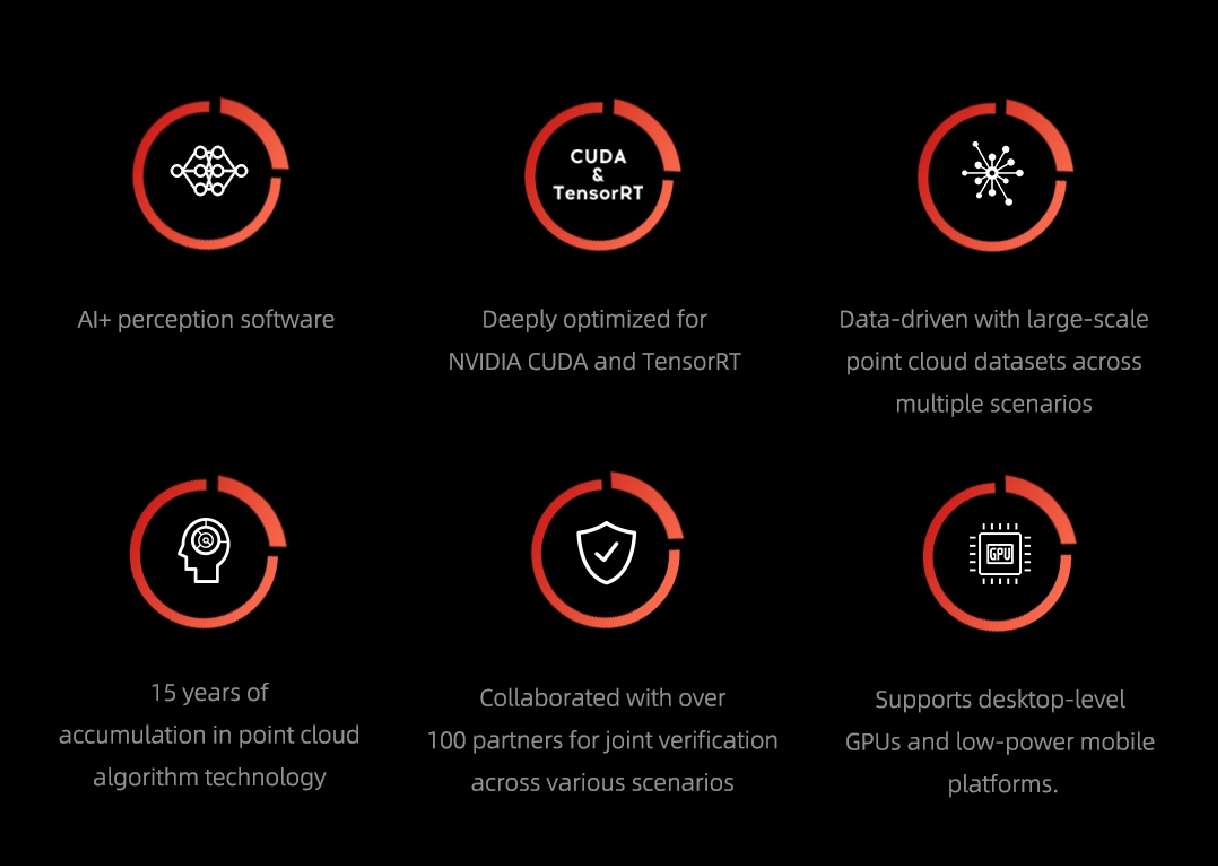 Perception can process raw perception data with high quality and efficiency from either 4 or more M series LiDARs. This powerful "intelligence core" can easily generate the perception result of each LiDAR separately, integrate the perception results of multiple LiDARs in real time, or do both at the same time.
Through Perception's intelligent processing, P6 will be able to accurately capture information in complex traffic environments. P6 can clearly identify multiple types of road signs such as lane lines and curbs, and generate five data items including ID, location, curvature, area and confidence of road signs to put into the autonomous driving system. At the same time, P6 can perceive dynamic and static obstacles including pedestrians, bicyclists, large vehicles, small vehicles, trailers, cones and stone piers, and output 13 types of perception information including ID, category, position, size, speed, acceleration, and direction of movement of each obstacle, totaling 52 detailed data items. Based on the detection results of road signs and dynamic and static obstacles, P6 will "navigate" the autonomous driving system to the drivable space.
RoboSense has spent 15 years developing point-cloud perception software technology, which built up the powerful "intelligence" of Perception. Over the years, Perception has completed numerous iterations and optimizations in software design, platform support, computing power optimization, OTA upgrade and other aspects, and underwent 24/7 software operation tests, software tests in various scenarios and of different levels with 10+ countries and 100+ partners to ensure algorithm stability and reliability.
During development, Perception kept the SDK modular design. It's secondary development friendly, and has excellent portability, compatibility, maintainability and scalability. Meanwhile, Perception conducted targeted in-depth optimization for NVIDIA CUDA, TensorRT and other architectures, reducing the computing power requirement to 0.3-0.5 TOPS to support deployment on desktop GPUs and low-power mobile platforms. In addition, Perception can upgrade continuously with more perception scenarios fed in, and send OTA push notifications to users upon iteration completion.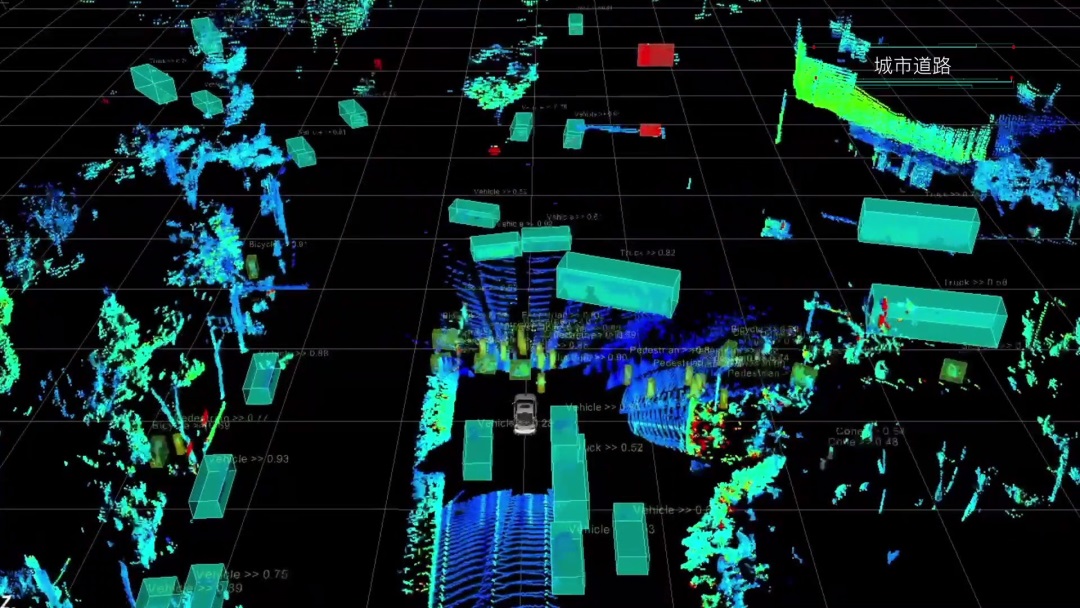 Empowered by Perception's technology strength and "thoughtful" function optimization, P6 will help customers realize rapid deployment in their existing perception systems, thus skipping long algorithm R&D and verification periods, reducing development costs, and realizing rapid advancement and upgrade of intelligent driving functions based on LiDAR perception capabilities.
In-depth optimization & control in complex environments
Catering to all scenarios in autonomous driving from start to finish
With the strong software and hardware technology support of RoboSense, P6 will support environmental perception in all scenarios in advanced autonomous driving from start to finish perfectly with its accurate and intelligent environmental perception capability. From the starting place of the journey to the destination, on urban roads or on highways, and in any scenario, be it queue-jump, merging into traffic, lane change, bypassing obstacles or unprotected left turn, autonomous vehicles equipped with P6 will be able to perceive in advance and react at the right time, and respond to various traffic and driving scenarios with great flexibility.
In real-world autonomous driving scenarios, P6 will show exceptionally sensitive environmental perception capability. For example, when the vehicle enters the highway, the M series LiDARs will become its "watchtower". The "GAZE" function will switch modes dynamically and activate the high-resolution remote detection mode to quickly feed back the traffic conditions beyond 100 meters into Perception, the "intelligence core". After calculation and recognition, P6 will quickly send the perception results to the autonomous driving control "center". And then the vehicle will react accordingly. This entire process happens in milliseconds.
Even in the most confusing pedestrian-vehicle mixed traffic scenarios, whether it is a busy intersection or a crowded "urban village" road, even with water standing in the road after heavy rain, P6 can accurately identify pedestrians, electric vehicles, small vehicles, large trucks and obstacles in irregular shapes, and track their speed, acceleration and location to facilitate accurate autonomous decision-making. And then, in the same way, the vehicle will react accordingly in milliseconds.
The birth of P6 shows RoboSense's in-depth insight into the pain points of the autonomous driving industry. Previously, with the rapid development of intelligence of the automotive industry, a large number of autonomous vehicle companies adopted solid-state LiDAR. DeepRoute.ai, Pony.ai, WeRide, Baidu Apollo and many other brands were all equipped with solid-state LiDARs in their released L4 autonomous driving solutions for the automotive-grade large-scale series production.
The official launch of P6 marks the further improvement of RoboSense's product ecosystem. At present, RoboSense has built a multi-system, multi-dimensional and multi-level product ecosystem, consisting of products and solutions from mechanical LiDAR to all-solid-state LiDAR, from forward-facing main FoV LiDAR to side-facing blind spot reduction LiDAR, from LiDAR software and hardware products to software and hardware integrated perception solutions, and from perception detection to truth verification.
The successful launch of P6 at this opportune moment can't have been realized without RoboSense's adherence to its core corporate principles of technological innovation and continuous pursuit of perfection. RoboSense's continuous investment in technological innovation and pursuit of product perfection led to the integration of M series LiDAR precision and Perception point cloud perception software, which led to P6, a perception solution that catches the current trend.
About
① RoboSense Automotive-grade LiDAR Professional Lab
RoboSense Automotive-grade LiDAR professional lab is committed to building the world's largest model laboratory of the industry with the most complete equipment and facilities, the most mature testing systems, and the most advanced testing technologies. It is the only Automotive-grade LiDAR lab accredited by CNAS (China National Accreditation Service for Conformity Assessment) among LiDAR enterprises.
The construction preparation work of RoboSense Automotive-grade LiDAR professional lab was started in 2020. Phase I investment was 50 million RMB, covering an area of 2,800 meters². The lab owns more than 200 sets of testing equipment, capable of simulating and testing LiDAR application scenarios in all environments. The lab has nearly 50 professional engineers, with core team members having on average over 10 years of working experience.
RoboSense Automotive-grade LiDAR professional lab invented the optical performance detection system and method under comprehensive temperature, humidity and mechanical conditions, the trace scanning detection system and method under temperature conditions, and the optical performance detection system and method under simulated solar radiation. In test standards, test effectiveness and other aspects, RoboSense Automotive-grade LiDAR lab conducted long-term research and acquired rich test data and experience, which can provide all-round solid support for large-scale LiDAR production.
Watch the Video: RoboSense Laboratory