RoboSense today launched LiDAR RS-Helios-5515, a new-generation LiDAR tailored for Alibaba's autonomous delivery robot –Xiaomanlv during the Autonomous Driving Industry Summit at the 2021 Aspara Conference. Qiu Chunchao, co-founder and president of RoboSense also delivered a speech named The Year of Mass Production of LiDAR to Advance on the Next Level of Mobility for Autonomous Driving.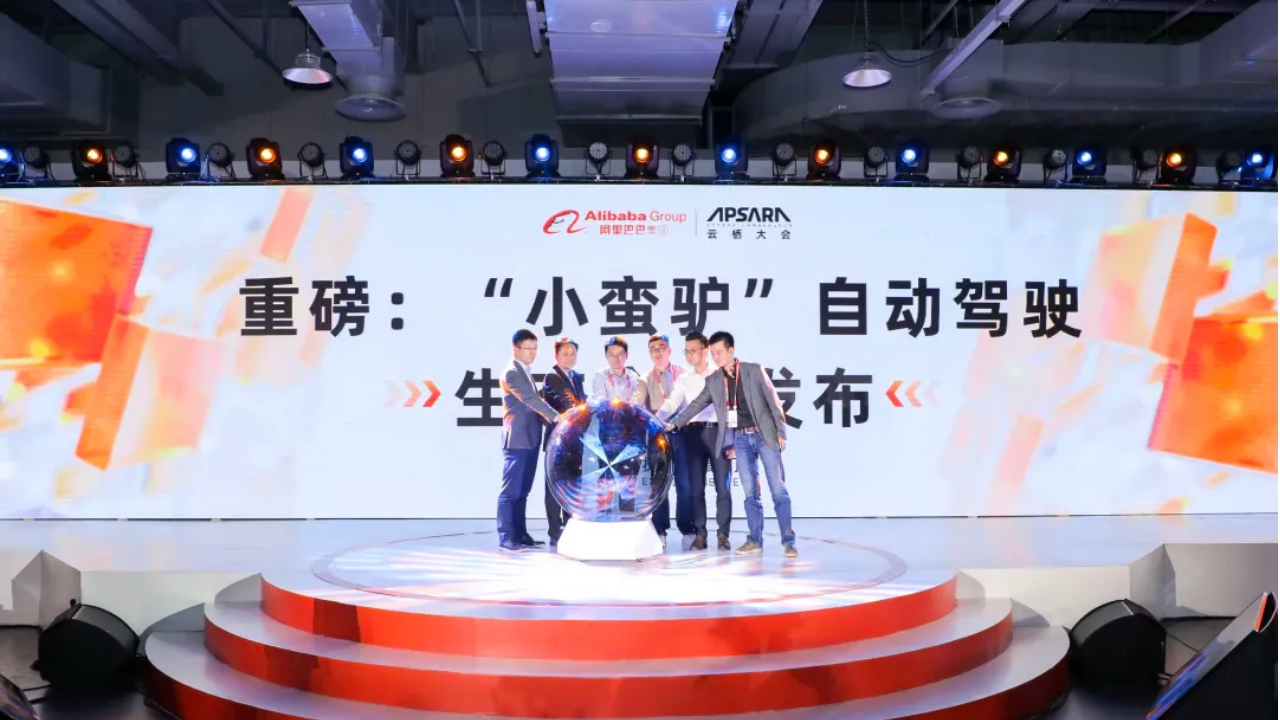 The new LiDAR is the first of such kind tailored for an autonomous vehicle and in mass production. Already deployed in over 300 Xiaomanlv vehicles, it has validated its full-weather, full-condition adaptability in the past year and is ready for expanded deployment in the Xiaomanlv fleet.
"Partnering with the Autonomous Driving Lab of Alibaba's DAMO Academy greatly accelerates the delivery of our new-generation bespoke LiDAR," Qiu Chunchao said, "RoboSense has achieved a technology revolution in industrial bespoke innovations and high-speed vehicle movement scenarios. We expect LiDAR will empower more industries and the smart upgrades of life and future mobility."
"RoboSense is a key partner in our ecosystem, and our outstanding partnership has significantly helped in scaling up of our Xiaomanlv fleet. We will continue to collaborate on mass-scale, daily operations of autonomous logistics," said Wang Gang, Vice President of Alibaba and the Head of Autonomous Driving Lab at DAMO Academy.
With an all-new technical structure, the new generation Helios LiDAR boasts customized FoV and achieves both long-range perception and near-field blind spot elimination, a feature traditional mechanical LiDARs haven't met. A reduced number of sensors leads to a more condensed vehicle body, lower deployment costs and helps the Xiaomanlv fleet to operate in various delivery environments across China.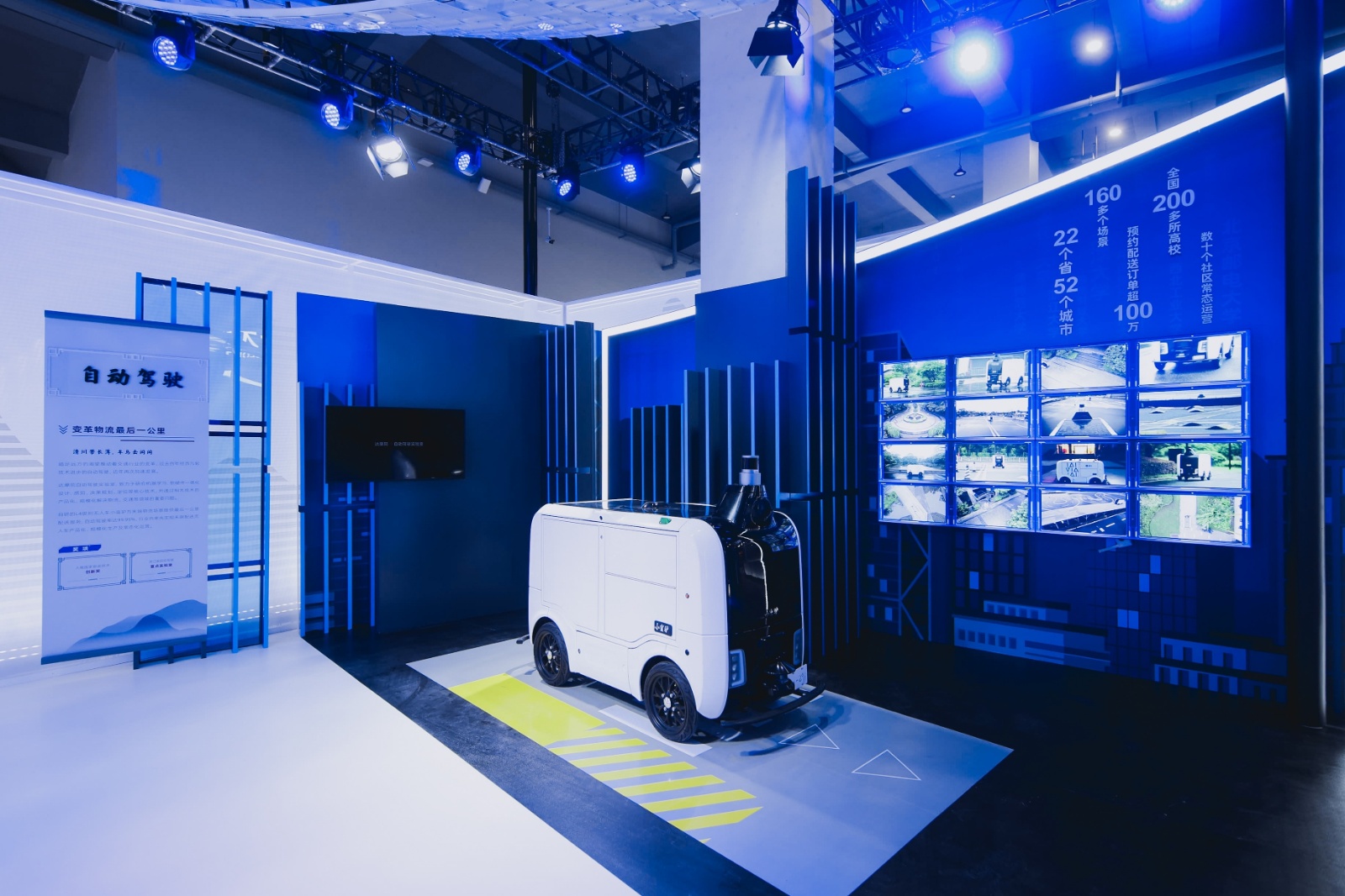 Based on mid-speed perception and blind-spot elimination demands, RS-Helios-5515 has a customized 70-degree ultra-wide vertical FoV at a 55-degree downward tilt below the horizon, reducing near-field blind spot range to within 10 centimeters. A design that arranges lasers more densely in the center of its FoV results a higher-precision 3D point cloud as far as 150 meters ahead, further enhancing perception and blind spot reduction.
The multi-beam LiDAR is 29% smaller in size compared with previous generation products with similar performance. Denoising functions of rain, fog, dust and snow is standard. The LiDAR is also resistant against interference from multi-LiDAR and ambient light. Ethernet connection is upgraded with web configuration and monitoring and output pulse signal for external trigger. Moreover, the system can function at -30 Celsius.
As the first in the autonomous delivery industry to achieve customized mass-delivery, RS-Helios-5515 opens a new chapter of industrial applications. RoboSense is committed to more LiDAR products and empower autonomous driving to the next level, as LiDAR enters mass production and autonomous driving approaches mass commercial operations.
您的浏览器暂不支持播放该视频,请使用浏览器急速模式,或升级至最新版浏览器。
The Biggest Cloud Computing & AI Conference in Asia. Explore AI with the Industry's Brightest Minds. Browse Products. The four-day conference kicked off in Hangzhou. The Apsara Conference, formerly known as Ali cloud developers' conference, is the earliest platform showcasing innovations in China.
RoboSense (Suteng Innovation Technology Co., Ltd.) is a world-leading provider of Smart LiDAR Sensor Systems. With a complete portfolio of LiDAR sensors, AI perception and IC chipsets, RoboSense transforms conventional 3D LiDAR sensors with comprehensive data analysis and interpretation systems. Its mission is to innovate outstanding hardware and AI capabilities to create smart solutions that enable robots, including autonomous vehicles, to have perception capabilities superior to humans.